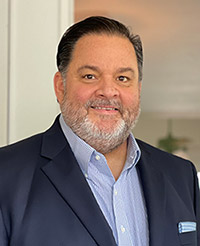 Daniel K. Astin
Managing Partner
Office Location:
Wilmington, Delaware
Phone:
(302) 384-9541
Email:
vCard:
Download
Daniel K. Astin, is a strategic advisor to select corporations headquartered throughout the Americas, and Europe on matters of U.S., and Delaware law. Daniel is a Navy Veteran, Managing Partner of CIardi CIardi & Astin in Delaware, USA, generally regarded as the "incorporation capital" of North America. As Chairman of the firm's Small Business Enterprise and business advisory Team his client focus is assisting entrepreneurs on maximizing return, risk management, litigation strategy, wealth management and asset protection. Daniel is General Counsel and Strategic Advisor to many leading national tech firms and regularly acts as outside counsel to MSP's.

Proceedings: Daniel has appeared before tribunals throughout the USA including federal, trade, bankruptcy, chancery, appellate courts and in Navy Department proceedings at sea.

Corporate Formation and Business Advisory Services: Corporate Agent, Arbor International Services in Cayman, Bahamas and Switzerland; Chief Strategist, March Brown- Envoys & Advisors, Texas, USA.
Education:
Rutgers, Camden College of Arts & Sciences (B.A., 1986)
Rutgers, School of Law, Camden (J.D., 1989)
Special Honors, International Law
United States Navy Judge Advocate General's College, Newport, Rhode Island

Admissions bar and courts:

Delaware, Pennsylvania, New Jersey;
United States Court of Appeals for the Third Circuit
United States District Courts, Delaware, New Jersey Eastern District of Pennsylvania;
United States Court of International Trade
United States Court of Military Appeals

Public Service:
JAG Officer, counsel to Commanding Officer USS Constellation (CV64)
Trial Attorney, United States Department of Justice Office of the Region III United States Trustee

Memberships:
Navy Football Blue and Gold